Lot 20046 –
Wreck Mail: 1899 (July 30) Envelope from Frankfort to Cavite, salvaged from the wreck of the "Morgan City"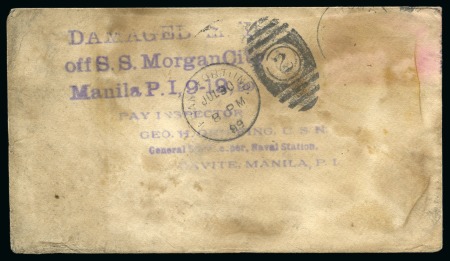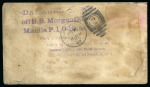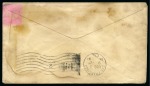 Lot 20046 –
Wreck Mail: 1899 (July 30) Envelope from Frankfort to Cavite, salvaged from the wreck of the "Morgan City"
United States » U.S. Possessions » Philippines » Military Mail and Stations
Estimate
2'500 – 4'000 USD
Auction date
Wed 13 Oct 2021 at 17:00 (Europe/Zurich)
Description
Wreck Mail: 1899 (July 30) Envelope from Frankfort, U.S.A. to the U.S. Naval Station in Cavite, damaged by water with consequent stains and stamp washed off showing small part of dispatch cds, struck with three-line cachet "DAMAGED MAIL/off S.S. MorganCity/Manila P.I, 9-19-99" in violet, San Francisco transit ds on back; one of only five surviving covers reported; ex Santangelo.
Note: The troopship "Morgan City" left San Francisco on August 10th and went down off at Innosimo in the southeast coast of Japan. All persons were saved, but the mail could not be removed during the sinking, being later salvaged by divers.
Please note that we are still working on adding images for the lots. If the lot you are interested in does not have images available yet, we invite you to check again in a few days.
If you still cannot find the images you are looking for in a few days, please send us a message. Important: don't forget to mention the lot number(s).
Thank you for your understanding.