Lot 20042 –
1898 (Nov 15). Cover from Manila to Philadelphia, bearing Trans-Mississippi 2c tied by Baker D-2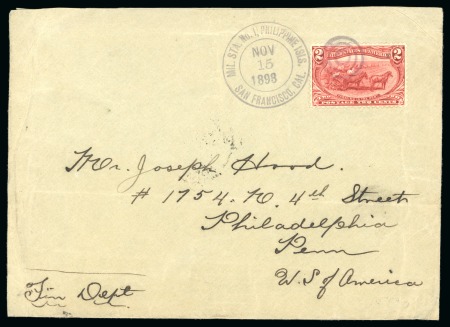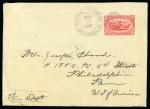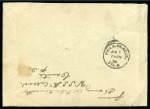 Lot 20042 –
1898 (Nov 15). Cover from Manila to Philadelphia, bearing Trans-Mississippi 2c tied by Baker D-2
United States » U.S. Possessions » Philippines » Military Mail and Stations
Auction date
Wed 13 Oct 2021 at 17:00 (Europe/Zurich)
1898 (Nov 15). Cover from Manila to Philadelphia, bearing Trans-Mississippi 2c tied by Military Station no. 1 duplex cancel (Baker D-2), arrival on back; a scarce usage in extremely fine condition for this period.
Please note that we are still working on adding images for the lots. If the lot you are interested in does not have images available yet, we invite you to check again in a few days.
If you still cannot find the images you are looking for in a few days, please send us a message. Important: don't forget to mention the lot number(s).
Thank you for your understanding.