Lot 20004 –
1899 4c lilac brown from the 1900 Special Printing, original gum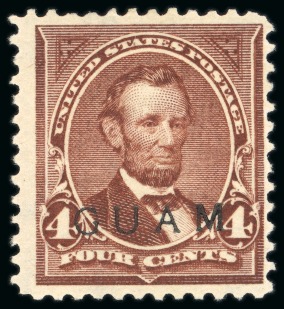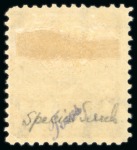 Lot 20004 –
1899 4c lilac brown from the 1900 Special Printing, original gum
United States » U.S. Possessions » Guam
Auction date
Wed 13 Oct 2021 at 17:00 (Europe/Zurich)
1899, 4c lilac brown from the 1900 Special Printing, original gum with hinge remnants, "Special surch." in pencil on reverse under Tows guarantee hs, very fine and rare plate number marginal; cert. PF (2008).
Please note that we are still working on adding images for the lots. If the lot you are interested in does not have images available yet, we invite you to check again in a few days.
If you still cannot find the images you are looking for in a few days, please send us a message. Important: don't forget to mention the lot number(s).
Thank you for your understanding.