Lot 10079 –
1875 (Jun 14). Envelope to England with GB 1873-80 1s pl.10 tied by St. Thomas "C51" duplex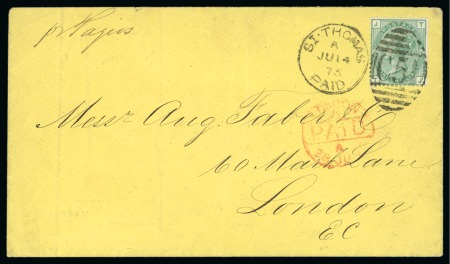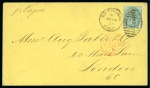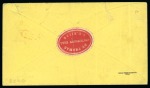 Lot 10079 –
1875 (Jun 14). Envelope to England with GB 1873-80 1s pl.10 tied by St. Thomas "C51" duplex
Danish West Indies » British Post
Auction date
Wed 13 Oct 2021 at 15:00 (Europe/Zurich)
1875 (Jun 14). Envelope to England with GB 1873-80 1s pl.10 tied by St. Thomas "C51" duplex, sent via RMSPC "Tagus" arriving in London 28 JU, reverse with commercial paper seal, missing small portion of backflap, very fine.
Please note that we are still working on adding images for the lots. If the lot you are interested in does not have images available yet, we invite you to check again in a few days.
If you still cannot find the images you are looking for in a few days, please send us a message. Important: don't forget to mention the lot number(s).
Thank you for your understanding.