Lot 40023 –
1866 1ca indigo on pelure paper, printing 48, "ink dots on central motif" variety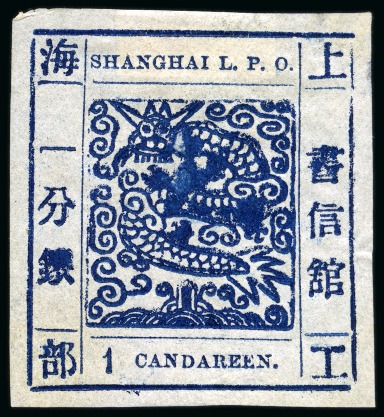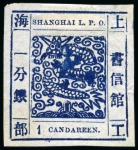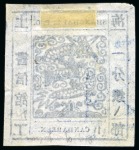 Lot 40023 –
1866 1ca indigo on pelure paper, printing 48, "ink dots on central motif" variety
China » Local Post » Shanghai
Auction date
Wed 16 Jun 2021 at 10:00 (Europe/Zurich)
1866 1ca indigo on pelure paper, printing 48, "ink dots on central motif" variety according to Fortune Wang, wide balanced margins, unused without gum, very fine.
:
Liv. 27c – Chan LS16b – Mi. 1z
Please note that we are still working on adding images for the lots. If the lot you are interested in does not have images available yet, we invite you to check again in a few days.
If you still cannot find the images you are looking for in a few days, please send us a message. Important: don't forget to mention the lot number(s).
Thank you for your understanding.