Lot 30083 –
1913 Romanov Tercentenary 50k vignette only die proof in green showing double print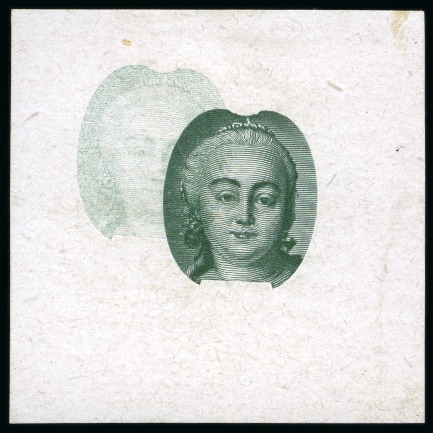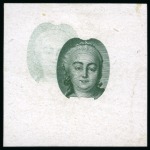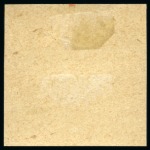 Lot 30083 –
1913 Romanov Tercentenary 50k vignette only die proof in green showing double print
Russia » The "Nikolai" Collection of Romanov Essays and Proofs
Auction date
Tue 15 Jun 2021 at 13:00 (Europe/Zurich)
1913 Romanov Tercentenary 50k vignette only die proof in green showing double print, slight thin, fine. Possibly from Tsar collection R. Lowe 1935 as described " 50 kopecks: … Three die proofs of the head in brown, green and purple …" published in the Yamschik-Post Rider 1983, No 12, page 15.
Please note that we are still working on adding images for the lots. If the lot you are interested in does not have images available yet, we invite you to check again in a few days.
If you still cannot find the images you are looking for in a few days, please send us a message. Important: don't forget to mention the lot number(s).
Thank you for your understanding.