Lot 63004 –
1924 Incoming 1a on 1/2a postal stationery envelope from Lyallpur to Kermanshah, Iran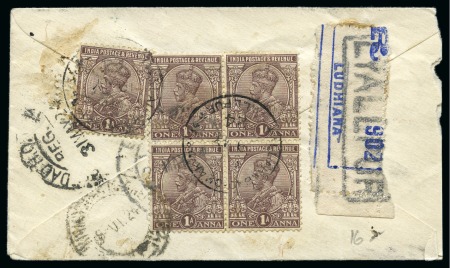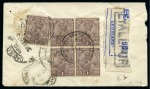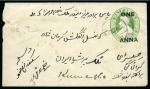 Lot 63004 –
1924 Incoming 1a on 1/2a postal stationery envelope from Lyallpur to Kermanshah, Iran
Persia » Postal History
Auction date
Sat 19 Jun 2021 at 15:00 (Europe/Zurich)
1924 Incoming 1a on 1/2a postal stationery envelope from Lyallpur (modern day Pakistan), further franked on reverse with five KGV 1a, sent via Baghdad HQ 31 May 24 to Kermanshah, Iran.
Please note that we are still working on adding images for the lots. If the lot you are interested in does not have images available yet, we invite you to check again in a few days.
If you still cannot find the images you are looking for in a few days, please send us a message. Important: don't forget to mention the lot number(s).
Thank you for your understanding.