Lot 20099 –
Lettera del 14.2.45 da Roma per l'India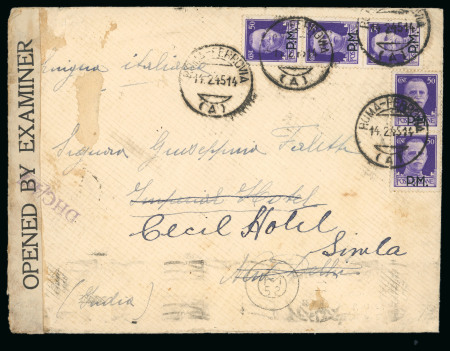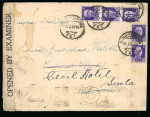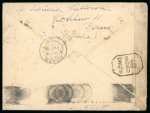 Lot 20099 –
Lettera del 14.2.45 da Roma per l'India
Italy » Regno del Sud
Auction date
Tue 14 Jun 2022 at 09:30 (Europe/Zurich)
1945, lettera del 14.2 da Roma per New Delhi (India), e rispedita all'interno, recante cinque P.M. da 50 c. per il porto semplice, giunta a destino il 6.5 e con censura inglese. Destinazione rara.
Please note that we are still working on adding images for the lots. If the lot you are interested in does not have images available yet, we invite you to check again in a few days.
If you still cannot find the images you are looking for in a few days, please send us a message. Important: don't forget to mention the lot number(s).
Thank you for your understanding.