Lot 20006 –
Unica cartolina V.E. II nota con destinazione Antille Danesi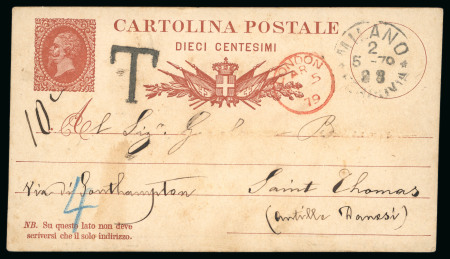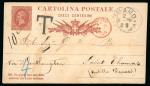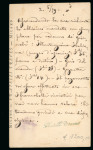 Lot 20006 –
Unica cartolina V.E. II nota con destinazione Antille Danesi
Italy » Regno d'Italia
Auction date
Tue 14 Jun 2022 at 07:30 (UTC)
Description
1879, intero postale da 10 c. del 2.5 da Milano per St. Thomas nelle Antille Danesi (nome del destinatario parzialmente cancellato), con timbro a data di Milano e transito in rosso di Londra a destra, tassata in partenza con "T" e "10c" manoscritto per il doppio del porto mancante, pagato in arrivo con "4" cent. scritto con mattina blu. Unica cartolina V.E. II nota con destinazione Antille Danesi.
Please note that we are still working on adding images for the lots. If the lot you are interested in does not have images available yet, we invite you to check again in a few days.
If you still cannot find the images you are looking for in a few days, please send us a message. Important: don't forget to mention the lot number(s).
Thank you for your understanding.