Lot 10011 –
1871 Essay of Penasson no value, die proof in black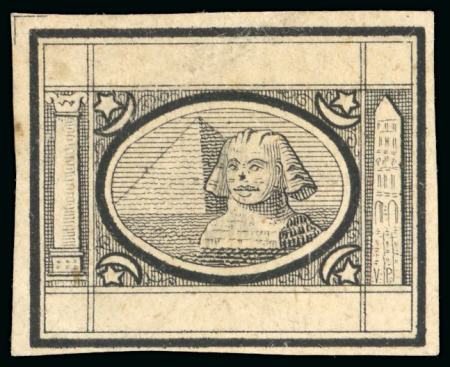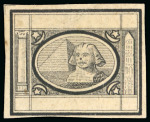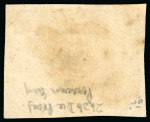 Lot 10011 –
1871 Essay of Penasson no value, die proof in black
Egypt » 1864-1906 Essays
Auction date
Mon 13 Jun 2022 at 15:00 (Europe/Zurich)
1871 Essay of Penasson no value, die proof in black, recess-printed, imperforate single, tone spots, very fine and a unique essay, showpiece.
One example is known to exist.
Note: It is pulled from the original steel die, prior to its usage to create the lithographic stone.
Please note that we are still working on adding images for the lots. If the lot you are interested in does not have images available yet, we invite you to check again in a few days.
If you still cannot find the images you are looking for in a few days, please send us a message. Important: don't forget to mention the lot number(s).
Thank you for your understanding.