Lot 60027 –
1879, A group of six items all from the 5c black and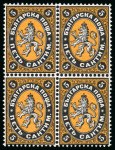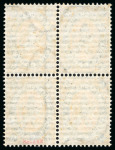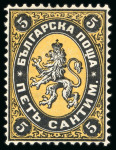 Lot 60027 –
1879, A group of six items all from the 5c black and
Bulgaria
Auction date
Thu 8 Dec 2022 at 08:00 (UTC)
Description
1879, A group of six items all from the 5c black and orange issue, comprising a strip of four mint with gum, well centred with part bottom marginal, strong colour three perfs. separated between the two pairs otherwise exceptionally fine (cert. Mikulski 1986), also a mint block of four with gum in fine condition, two mint singles and two used examples.
Please note that we are still working on adding images for the lots. If the lot you are interested in does not have images available yet, we invite you to check again in a few days.
If you still cannot find the images you are looking for in a few days, please send us a message. Important: don't forget to mention the lot number(s).
Thank you for your understanding.