Lot 70038 –
1879 (Dec 1) 2d Mulready envelope, stereo a195, sent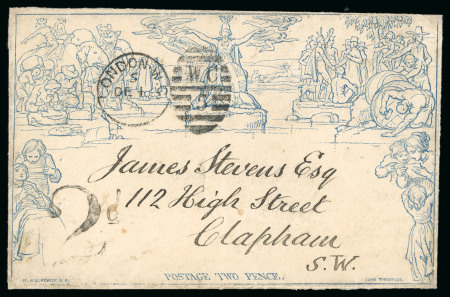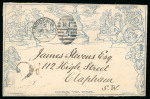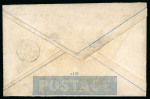 Lot 70038 –
1879 (Dec 1) 2d Mulready envelope, stereo a195, sent
Great Britain » 1840 Mulreadys & Caricatures
Estimate
4'000 – 5'000 GBP
Auction date
Fri 9 Dec 2022 at 09:00 (Europe/Zurich)
1879 (Dec 1) 2d Mulready envelope, stereo a195, sent within London and cancelled by London "WC5" duplex, incorrectly surcharged "2d" postage due as the Mulready prepaid postage up to 4oz, so the recipient wrote to the Post Office pointing out that error and the P.O. officially responded with a O.H.M.S. G.P.O. printed entire (included) agreeing that the postage due was "erroneously charged" and stated that instructions have been giben to refund the twopence owed to him, a unique item regarding the late use of a Mulready and ideal for the final page of a Mulready exhibit.
Please note that we are still working on adding images for the lots. If the lot you are interested in does not have images available yet, we invite you to check again in a few days.
If you still cannot find the images you are looking for in a few days, please send us a message. Important: don't forget to mention the lot number(s).
Thank you for your understanding.