Lot 32049 –
All World: 1929-1970 Old-time authentic collection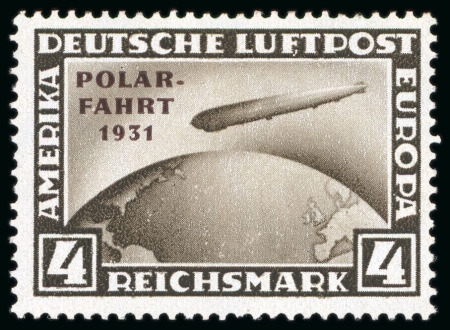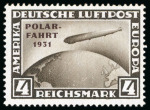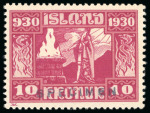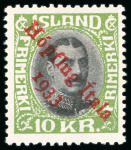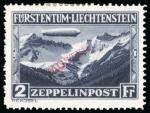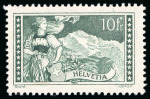 Lot 32049 –
All World: 1929-1970 Old-time authentic collection
Large Lots and Collections
Price realised
75'000 EUR
Estimate
50'000 – 70'000 EUR
Auction date
Wed 7 Dec 2022 at 17:00 (Europe/Zurich)
Description
All World: 1929-1970 Old-time authentic collection housed in 34 folders and neatly mounted and written up on more than 3880 album pages originating from a fresh source that has not seen the light of day for over 40 years.
Due to the collection being so very well preserved the colours are crisp and vibrant, and the gum is post office fresh.
Showing a wealth of mostly mint in the early years and with mint n.h. generally found in the later years, an extensive array of sets and singles from a wide variety of countries throughout the world, with Latin America, Asia, Europe and British Empire well represented including a very valuable range of Specimen or Muestra either overprinted on perforated.
Strength in the British Empire with much completion throughout including George V, George VI, and Queen Elizabeth II, showing many of the key sets perforated SPECIMEN, Europe with particularly valuable and or attractive Austria, France and French Colonies, Spain, and Russia etc., Latin America with much completion including some useful sets with Muestra, Middle East including valuable ranges of Iran and Iraq also many sets with Specimen overprints, the rest of the world is also present especially Asia with wonderful China & Japan.
Highlights include Austria Renner sheets, Bermuda SG 121 perforated Specimen, Falkland Islands 1919 Whale & Penguin & Centenary sets both perforated Specimen, Iceland 1933 Hopflug set, Iraq 1931 Faisal set to 25r and Official set to 25r both perforated Specimen, Iran 1942-46 Shah Pahlavi set of 32 to 200r (Sc.$6'789), Iran 1930-35 array of set overprinted Specimen, fine ranges of British Malayan States throughout especially Kelantan 1937 set to $5 perforated Specimen, plus British Empire Omnibus complete sets including 1935 Silver Jubilee and 1937 Coronation with perforated Specimen, also 1948 Silver Wedding.
Collections of this nature in such quality and freshness are extremely seldom offered on the open market. generally very fresh and extremely fine (10'000's)
Please note that we are still working on adding images for the lots. If the lot you are interested in does not have images available yet, we invite you to check again in a few days.
If you still cannot find the images you are looking for in a few days, please send us a message. Important: don't forget to mention the lot number(s).
Thank you for your understanding.