Lot 51002 –
1966 Churchill 1d mint n.h. with gold shifted causing the "1d" to be transposed to the other side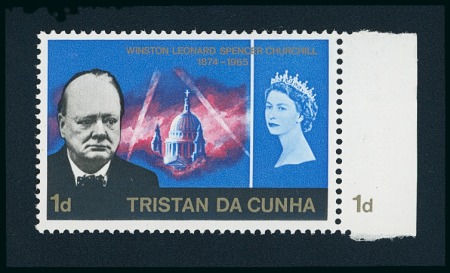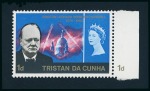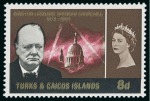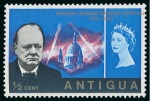 Lot 51002 –
1966 Churchill 1d mint n.h. with gold shifted causing the "1d" to be transposed to the other side
British Empire General Collections and Lots » Omnibus Issues
Auction date
Thu 16 Dec 2021 at 13:00 (Europe/Zurich)
1966 Churchill group of three varieties incl. Tristan da Cunha 1d mint n.h. with gold shifted causing the "1d" to be transposed to the other side with another "1d" in the margin at right, very fine, Stanley Gibbons hs on reverse (from the sheet which resulted in the value omitted variety); Antigua 1/2c mint with the same variety (gum imperfections); and Turks & Caicos 8d with double gold overprint, very fine (S.G. £160), a useful group for the Churchill thematic collector.
Please note that we are still working on adding images for the lots. If the lot you are interested in does not have images available yet, we invite you to check again in a few days.
If you still cannot find the images you are looking for in a few days, please send us a message. Important: don't forget to mention the lot number(s).
Thank you for your understanding.