Lot 40071 –
1929-1931 Lot de 9 épreuve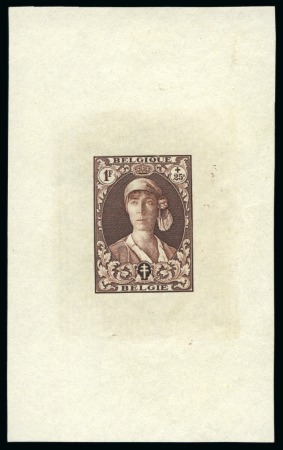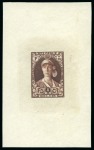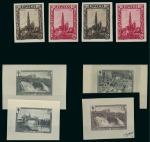 Lot 40071 –
1929-1931 Lot de 9 épreuve
Belgium » General issues from 1894 onwards
Auction date
Wed 15 Dec 2021 at 09:00 (Europe/Zurich)
1929-1931 Lot de 9 épreuves: 1929 EXPRES, quatre épreuves de couleur du 5F25, deux en brun foncé, deux en carmin; 1929 Sites, trois épreuves des coins définitifs en noir sur petits feuillets (n°293, 295, 296), plus épreuve du 5c +5c en couleur adoptée signée J. De Bast; 1931 Elisabeth Bandeau, épreuve du coin, en chaudron, sur petit feuillet papier blanc, couleur adoptée pour le 10 cent, TB.
:
COB 292G, 293, 295/6, 330
Please note that we are still working on adding images for the lots. If the lot you are interested in does not have images available yet, we invite you to check again in a few days.
If you still cannot find the images you are looking for in a few days, please send us a message. Important: don't forget to mention the lot number(s).
Thank you for your understanding.