Lot 40061 –
1905 Grosse Barbe, 50c gris + 10c rose sur lettre assurée , en plus 10c rose sur enveloppe illustrée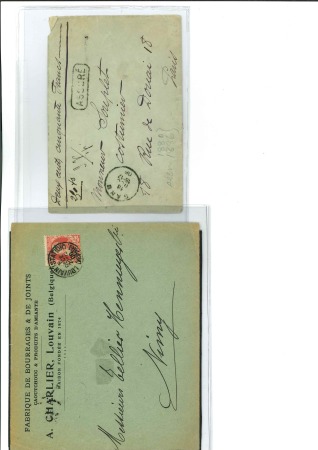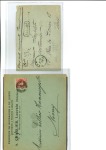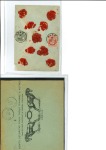 Lot 40061 –
1905 Grosse Barbe, 50c gris + 10c rose sur lettre assurée , en plus 10c rose sur enveloppe illustrée
Belgium » General issues from 1894 onwards
Auction date
Wed 15 Dec 2021 at 09:00 (Europe/Zurich)
1905 Grosse Barbe, 50c gris + 10c rose sur lettre assurée pour 250F de Gand du 18 décembre 1906 pour Paris; en plus 1905 Grosse Barbe, 10c rose sur enveloppe illustrée "Joints Securitas" avec deux cheveaux, enveloppe illustrée ouverte sur trois côtés et partiellement collée de chaque côté de la carte.
Please note that we are still working on adding images for the lots. If the lot you are interested in does not have images available yet, we invite you to check again in a few days.
If you still cannot find the images you are looking for in a few days, please send us a message. Important: don't forget to mention the lot number(s).
Thank you for your understanding.