Lot 10000 –
"La Restauration d'Olympie / L'Histoire, Les Monuments, Le Culte et les Fêtes," book by Lalox and Monceaux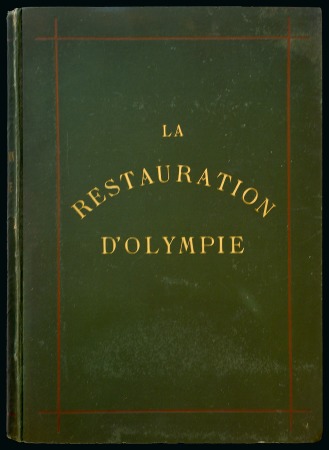 Lot 10000 –
"La Restauration d'Olympie / L'Histoire, Les Monuments, Le Culte et les Fêtes," book by Lalox and Monceaux
Olympics » Ancient Olympia & Pre-Olympics
Auction date
Tue 27 Oct 2020 at 08:30 (UTC)
Description
"La Restauration d'Olympie / L'Histoire, Les Monuments, Le Culte et les Fêtes," book by Lalox and Monceaux, 1889, 332x465mm, HB, 228pp, no.253 out of 500, wonderful book, fine condition for its age.
Please note that we are still working on adding images for the lots. If the lot you are interested in does not have images available yet, we invite you to check again in a few days.
If you still cannot find the images you are looking for in a few days, please send us a message. Important: don't forget to mention the lot number(s).
Thank you for your understanding.