Lot 30041 –
1862 (Dec 22) Envelope with original letter from a missionary in MADAGASCAR, with red "Ship Letter" hs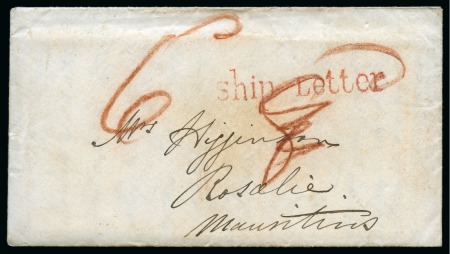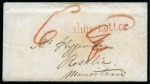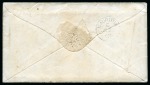 Lot 30041 –
1862 (Dec 22) Envelope with original letter from a missionary in MADAGASCAR, with red "Ship Letter" hs
Mauritius » Pre-Stamp & Stampless Postal History
Auction date
Wed 28 Oct 2020 at 16:00 (Europe/Zurich)
1862 (Dec 22) Envelope with original letter from MADAGASCAR, sent from Antananarivo by the Anglican missionary William Ellis, with ms "8d" erased and replaced by "6", with red "Ship Letter" hs (type IID-2) on arrival, fine and scarce, ex Vikram Chand and "Tatiana".
Please note that we are still working on adding images for the lots. If the lot you are interested in does not have images available yet, we invite you to check again in a few days.
If you still cannot find the images you are looking for in a few days, please send us a message. Important: don't forget to mention the lot number(s).
Thank you for your understanding.