Lot 30017 –
1844 & 1847 Pair of covers to France with different "COLONIES & c.ART" hs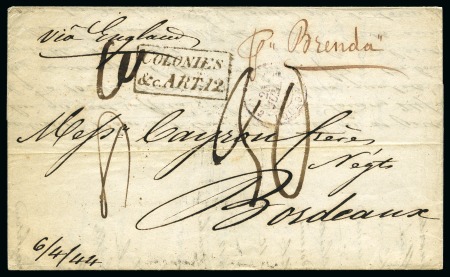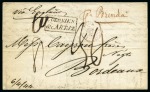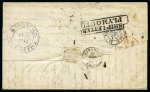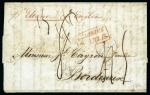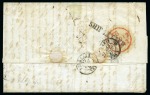 Lot 30017 –
1844 & 1847 Pair of covers to France with different "COLONIES & c.ART" hs
Mauritius » Pre-Stamp & Stampless Postal History
Auction date
Wed 28 Oct 2020 at 16:00 (Europe/Zurich)
1844 & 1847 Pair of covers to France with different "COLONIES & c.ART" hs; 1844 cover with "COLONIES / &c.ART.12" in black, endorsed "per Brenda", reverse with "SHIP LETTER / PLYMOUTH" hs; 1847 cover with "COLONIES / & c.Art.13" in red, endorsed "p Eleanor", reverse with "SHIP LETTER" hs, a fine pair showing this cachet applied in London in accordance with the provisions of the Anglo-French Postal Conventions of 1843-46, to letters from Mauritius to France via the UK, ex "Tatiana".
Please note that we are still working on adding images for the lots. If the lot you are interested in does not have images available yet, we invite you to check again in a few days.
If you still cannot find the images you are looking for in a few days, please send us a message. Important: don't forget to mention the lot number(s).
Thank you for your understanding.