Lot 51029 – Austria » Austria Collections and Lots
1850-1940, Neatly mounted mint and used collection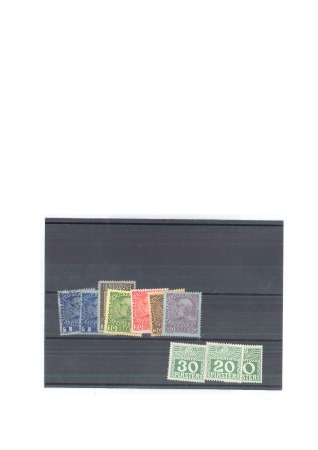 1850-1940, Neatly mounted mint and used collection on 10 Scott album pages, from first issue onwards, noted 1910 Birthday Jubilee 10K, 1931 Rotary Convention set, 1933 FIS set tied to pieces with special cancels, also airs, postage dues, newspaper stamps, etc.
Estimate
400 – 700 EUR
Auction date
Thu 6 Dec 2018 at 10:00:00 (Europe/Zurich)
Unsold
If you have a strong interest in a specific lot and would like more information or further scans, click the below button and send us a message. Important: don't forget to mention the lot number(s).