Lot 30001 –
1871, 48 mon light reddish brown, three copies unused
Lot 30001 –
1871, 48 mon light reddish brown, three copies unused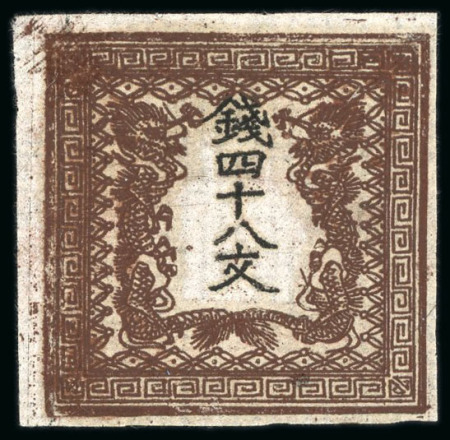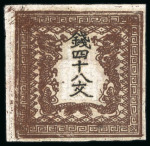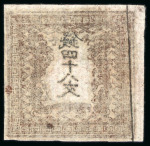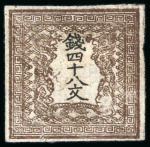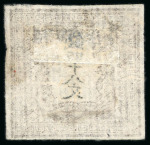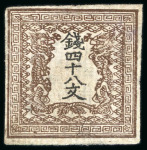 Lot 30001 –
1871, 48 mon light reddish brown, three copies unused
Japan » 1871, Dragons mon unit, imperforate
Auction date
Sat 3 Jun 2023 at 09:30 (Europe/Zurich)
1871, 48 mon light reddish brown, plate 1, late printing, three examples unused without gum as issued, all featuring prominent positional varieties, including: position 1, spines retouched; position 16, plate crack and dot missing in denomination's script; position 27, large crack. All well margined. A very fine and unusual ensemble. (JSCA ¥180,000).
Please note that we are still working on adding images for the lots. If the lot you are interested in does not have images available yet, we invite you to check again in a few days.
If you still cannot find the images you are looking for in a few days, please send us a message. Important: don't forget to mention the lot number(s).
Thank you for your understanding.