Lot 30637 –
1/2d green, proof overprint in red, mint, and mint
Lot 30637 –
1/2d green, proof overprint in red, mint, and mint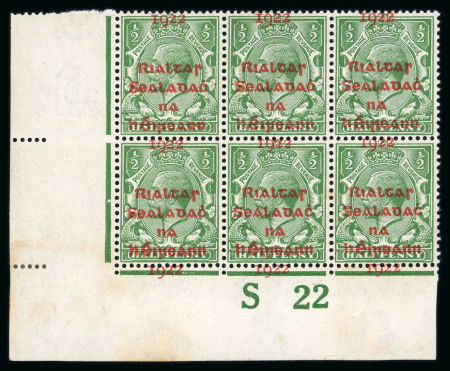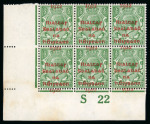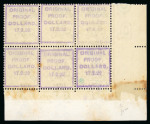 Lot 30637 –
1/2d green, proof overprint in red, mint, and mint
Ireland » 1922 Overprint Proofs (PR1-PR29)
Estimate
1'000 – 1'400 GBP
Auction date
Wed 6 Dec 2023 at 12:00 (Europe/Zurich)
6d 6h 55m 48s
before pre-bidding ends
1/2d green, proof overprint in red, mint, and mint nh lower left corner sheet marginal block of six, showing imperforated control S22, with date at top error, some toning and hinge in margin only, very fine, and an extremely rare proof control with the overprint error. Hibernian TC121; €2'450+.
Please note that we are still working on adding images for the lots. If the lot you are interested in does not have images available yet, we invite you to check again in a few days.
If you still cannot find the images you are looking for in a few days, please send us a message. Important: don't forget to mention the lot number(s).
Thank you for your understanding.