Lot 10023 –
1867 (Nov 6). Single weight envelope from Washington to Vienna, franked by 1861-66 15c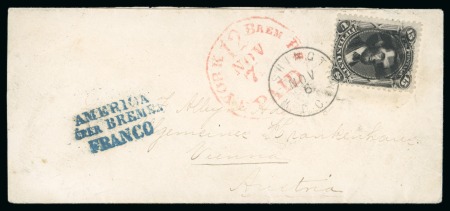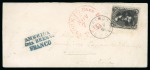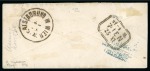 Lot 10023 –
1867 (Nov 6). Single weight envelope from Washington to Vienna, franked by 1861-66 15c
United States » Outgoing Mail
Date de vente
mer. 13 oct. 2021 at 15:00 (Europe/Zurich)
1867 (Nov 6). Single weight envelope from Washington to Vienna, franked by 1861-66 15c cancelled by cork cancel and tied by dispatch cds, blue « AMERICA/ÜBER BREMEN/FRANCO » three-line hs and 12 cents red exchange marking of N.Y. alongside, carried by the N.G.L. « Hansa », arrival bs; Austria is a scarce destination; ex Kaufmann.
Please note that we are still working on adding images for the lots. If the lot you are interested in does not have images available yet, we invite you to check again in a few days.
If you still cannot find the images you are looking for in a few days, please send us a message. Important: don't forget to mention the lot number(s).
Thank you for your understanding.