Lot 30025 –
1913 Romanov Tercentenary 3k vignette only die proofs, die A – two states, both in carmine on chalk surfaced paper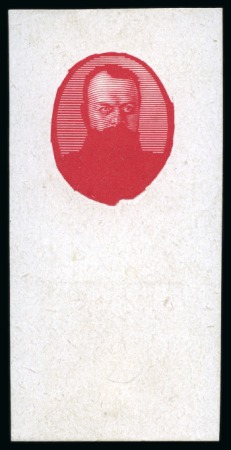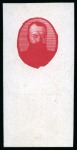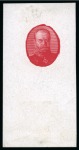 Lot 30025
Russia » The « Nikolai » Collection of Romanov Essays and Proofs
Date de vente
Tue 15 Jun 2021 at 13:00 (Europe/Zurich)
Description:
3 Kopek – Alexander III – Photo by S.G.Levitsky
Design prepared by R.Zarrinsh, engraved by J.Ksidias
1913 Romanov Tercentenary 3k vignette only die proofs, die A – two states, both in carmine on chalk surfaced paper, one with tiny thin, very fine. Possibly from Tsar collection sold R. Lowe auction in 1935 – Lot 16 described as " 3 kopeks, Die A:…. Die proofs of head in carmine, four states" published in the Yamschik-Post Rider 1983, No 12, page 12 .