Lot 63061 –
1876 2sh black, unused, all four settings A-D, unused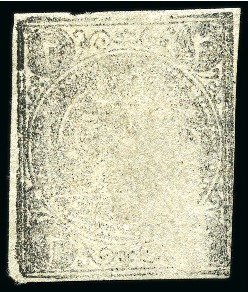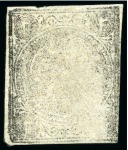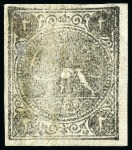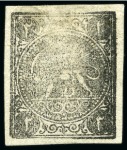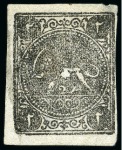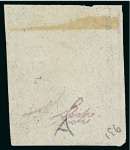 Lot 63061 –
1876 2sh black, unused, all four settings A-D, unused
Persia » 1868-1879 Nasr ed-Din Shah Lion Issues » 1876 Narrow Spacing (SG 34-35) (Persiphila 11-12)
Date de vente
sam. 19 juin 2021 at 15:00 (Europe/Zurich)
1876 2sh black, unused, all four settings A-D, unused with touched to good margins, few faults, fine appearance, signed Sadri (Persiphila $4'000).
505.050.010: Persia. General issues. 1925-1941 Reza Shah Pahlavi (Persiphila 700-962) (SG 602-O849)
Please note that we are still working on adding images for the lots. If the lot you are interested in does not have images available yet, we invite you to check again in a few days.
If you still cannot find the images you are looking for in a few days, please send us a message. Important: don't forget to mention the lot number(s).
Thank you for your understanding.