Lot 50038 –
Monaco – 1863-72, France used with Gros Chiffre « 2387 », group of five items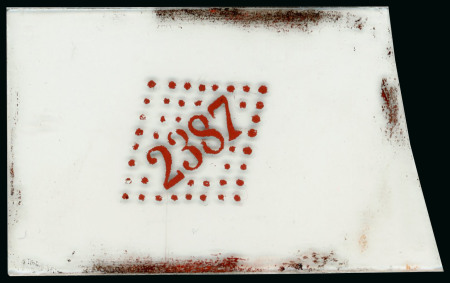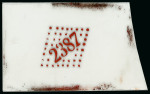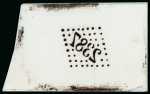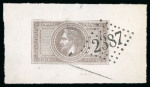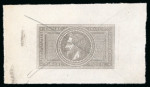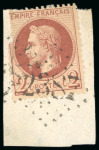 Lot 50038 –
Monaco – 1863-72, France used with Gros Chiffre « 2387 », group of five items
Colonies françaises » Monaco
Date de vente
mer. 7 déc. 2022 at 15:00 (Europe/Zurich)
Monaco – 1863-72, France used with Gros Chiffre « 2387 » postmark, a unique group of five items including glass cliché of the lozenge in red, « Empire Lauré » 5fr grey-brown without denomination printed on both sides with the excluded side cancelled by cross in pencil, the other with an essay of the « 2387 », as well as three genuine stamps of France with this counterfeited postmark.
Please note that we are still working on adding images for the lots. If the lot you are interested in does not have images available yet, we invite you to check again in a few days.
If you still cannot find the images you are looking for in a few days, please send us a message. Important: don't forget to mention the lot number(s).
Thank you for your understanding.