Lot 50032 –
Cyprus – 1903 9pi & 18p, three examples signed by Sperati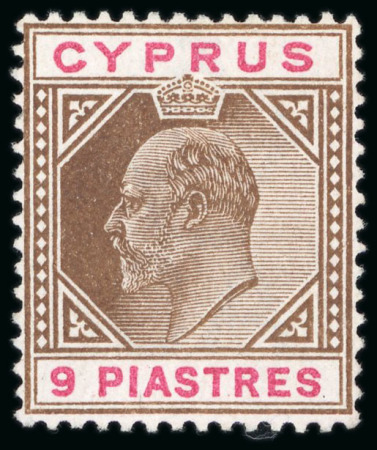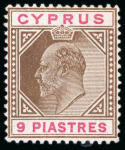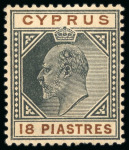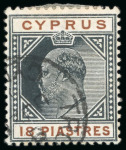 Lot 50032 –
Cyprus – 1903 9pi & 18p, three examples signed by Sperati
Cyprus
Date de vente
mer. 7 déc. 2022 at 15:00 (Europe/Zurich)
Cyprus – 1903 Key Type 9pi & 18p, three examples including 9d reproduction B unused without gum, 18pi used and mint with gum (apparently a different reproduction to the previously listed, careful examination suggested), both 18pi signed by Sperati on back, a rare trio.
Please note that we are still working on adding images for the lots. If the lot you are interested in does not have images available yet, we invite you to check again in a few days.
If you still cannot find the images you are looking for in a few days, please send us a message. Important: don't forget to mention the lot number(s).
Thank you for your understanding.