Lot 50029 –
Colombia – Cancellations, Group 8 items including 3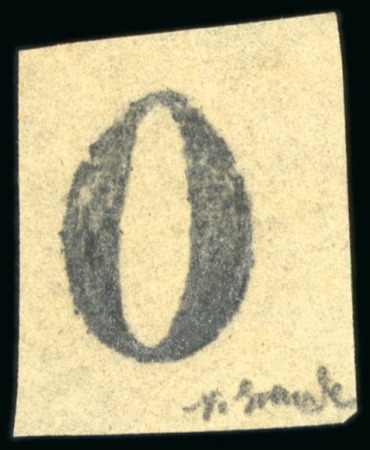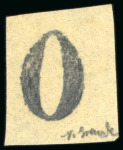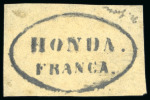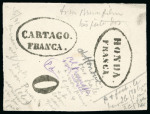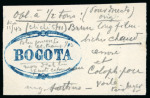 Lot 50029 –
Colombia – Cancellations, Group 8 items including 3
Colombia
Date de vente
mer. 7 déc. 2022 at 15:00 (Europe/Zurich)
Colombia – 1861-62 Issues, group of eight essays of cancellations on white wove and pelure papers, including Bogotá pearl oval in blue (on this essay Sperati refers to the cliché of May-41 and he produced it in Nov-43, and indicates the colophonite as a chemical substance he used) and black, « 0 » numeral in red (on this annotated that it exist this cancellation in red and additionally that he 'issued' -tiré- or reproduced this in November 1943), blue and black, « Honda./Franca. » & « Cartago./Franca. » ovals.
Please note that we are still working on adding images for the lots. If the lot you are interested in does not have images available yet, we invite you to check again in a few days.
If you still cannot find the images you are looking for in a few days, please send us a message. Important: don't forget to mention the lot number(s).
Thank you for your understanding.