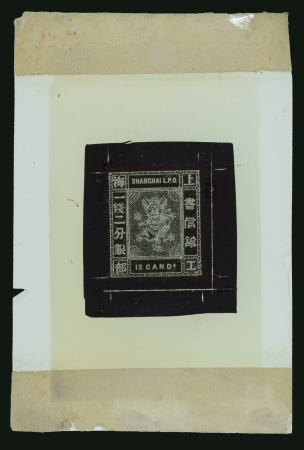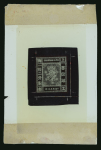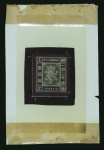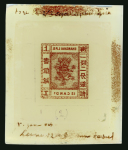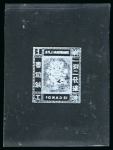 China » Local Post » Shanghai
Date de vente
mer. 7 déc. 2022 at 15:00 (Europe/Zurich)
China, Local Post Shanghai – 1866 12ca, the extraordinary trio formed by master negative on film with painted areas within the side tablets and around characters and symbols, as well as in the surround of the area delimited by the stamp, these retouches made with the purpose of avoiding the light to diffuse laterally; glass support cliché in reddish brown with Sperati notes and additional glass displaying white impression of the design reversed from the negative. The reproduction of any Shanghai Local Post example by Sperati was unknown before; these three artifacts are unique and the only evidence of an attempt to reproduce Chinese philately.
Please note that we are still working on adding images for the lots. If the lot you are interested in does not have images available yet, we invite you to check again in a few days.
If you still cannot find the images you are looking for in a few days, please send us a message. Important: don't forget to mention the lot number(s).
Thank you for your understanding.