Lot 50023 –
Canada – 1859 5c vermilion « The Beaver ». Glass support cliché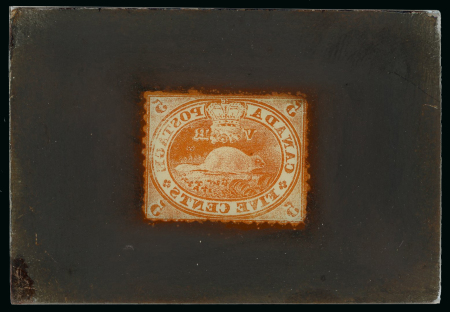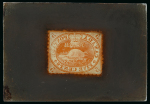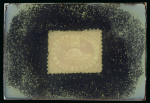 Lot 50023 –
Canada – 1859 5c vermilion « The Beaver ». Glass support cliché
Canada
Date de vente
mer. 7 déc. 2022 at 15:00 (Europe/Zurich)
Canada – 1859 5c vermilion « The Beaver ». Negative glass support cliché with painted surrounding to highlight the design and create contrast, a unique item of great visual impact for exhibition; a new discovery about the work of Sperati, as this reproduction is unknown in the handbooks on his work; the vermilion colour used by Sperati typically increases in density and thus being able to provide a sufficient contrast to give a good matrix.
Please note that we are still working on adding images for the lots. If the lot you are interested in does not have images available yet, we invite you to check again in a few days.
If you still cannot find the images you are looking for in a few days, please send us a message. Important: don't forget to mention the lot number(s).
Thank you for your understanding.