Lot 50022 –
Bulgaria, Eastern Roumelia – 1884 5pi, a great and unique trio of clichés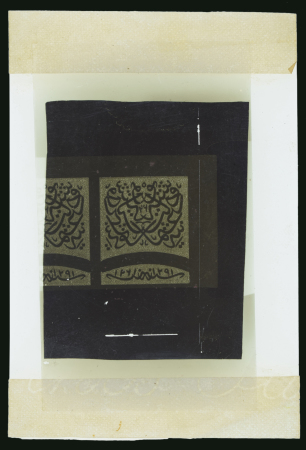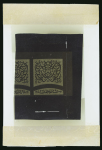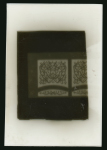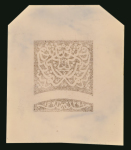 Lot 50022 –
Bulgaria, Eastern Roumelia – 1884 5pi, a great and unique trio of clichés
Bulgaria » Roumelie Orientale Post Offices
Date de vente
mer. 7 déc. 2022 at 15:00 (Europe/Zurich)
Bulgaria, Eastern Roumelia or Turkey – 1884 5pi, a unique trio in private hands featuring the background impression, including one master negative on film and one glass support cliché, these two showing part of an additional example at left, and one cliché on celluloid bearing a single design; only three matrices are known in the Musée de la Poste of Paris.
Please note that we are still working on adding images for the lots. If the lot you are interested in does not have images available yet, we invite you to check again in a few days.
If you still cannot find the images you are looking for in a few days, please send us a message. Important: don't forget to mention the lot number(s).
Thank you for your understanding.