Lot 50021 –
British West Indies – Group of ten cancellation essays and original stamps with pmks retained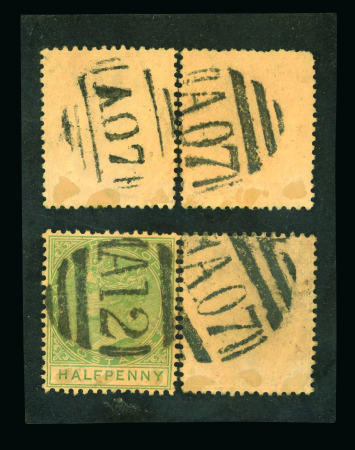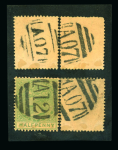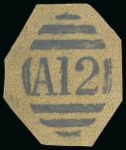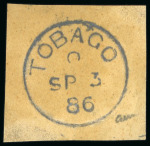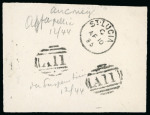 Lot 50021 –
British West Indies – Group of ten cancellation essays and original stamps with pmks retained
Great Britain » British Post Offices Abroad » Danish West Indies
Date de vente
mer. 7 déc. 2022 at 15:00 (Europe/Zurich)
British West Indies – Cancellations: group of ten including a unique assembly of four genuine stamps which Sperati used to reproduce postmarks and affixed to cellophane, with three chemically treated consequently exhibiting the design missing to retain the two barred « A07 » ovals of Dominica, paper essay with barred « A11 » and matching St. Lucia cds dated Dec. 1944, four pelure paper essays with barred « A12 » of St. Christopher, and Tobago cds with two matching types of « A14 », as well as paper essay showing « A08 » of Montserrat.
Please note that we are still working on adding images for the lots. If the lot you are interested in does not have images available yet, we invite you to check again in a few days.
If you still cannot find the images you are looking for in a few days, please send us a message. Important: don't forget to mention the lot number(s).
Thank you for your understanding.