Lot 50016 –
Bolivia – 1868 500c Nine Stars, original matrix on film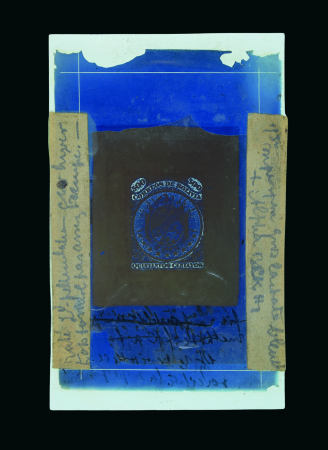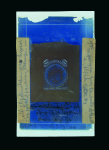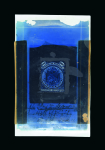 Lot 50016 –
Bolivia – 1868 500c Nine Stars, original matrix on film
Bolivia
Date de vente
mer. 7 déc. 2022 at 15:00 (Europe/Zurich)
Bolivia – 1868 500c Nine Stars, original matrix on film, being the first step in the process to execute the reproductions, with notations on sides and base including « Alpha BCK » fil of the English brand « Ilford » used by Sperati before WWII, also « hiver » referring to the winter as the chemical substance used was probably reacting better at around 15° in his laboratory, with this being produced in January 1930, undoubtedly unique and the basis to produce clichés.
Please note that we are still working on adding images for the lots. If the lot you are interested in does not have images available yet, we invite you to check again in a few days.
If you still cannot find the images you are looking for in a few days, please send us a message. Important: don't forget to mention the lot number(s).
Thank you for your understanding.