Lot 50001 –
Argentina – 1862 « Escuditos » 15c, three essays of the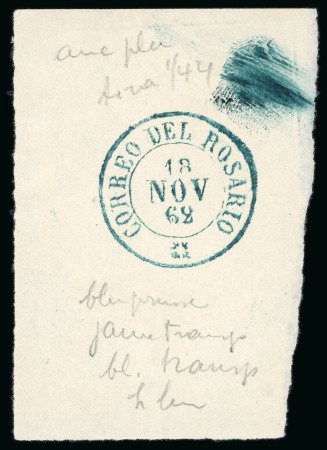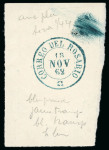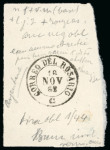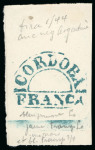 Lot 50001 –
Argentina – 1862 « Escuditos » 15c, three essays of the
Argentina
Date de vente
mer. 7 déc. 2022 at 15:00 (Europe/Zurich)
Argentina – 1862 Cancellations of « Escuditos » 15c, three essays of the « Correo del Rosario/18 Nov 62 » cds in black and blue, double semicircle « Cordoba » with added tablet for « Franca » in blue, all indicating to have been reproduced in January 1944 and with notes about the how to obtain those results, one with added blurred fingerprint of Sperati as part of the process of checking the ink shade.
Please note that we are still working on adding images for the lots. If the lot you are interested in does not have images available yet, we invite you to check again in a few days.
If you still cannot find the images you are looking for in a few days, please send us a message. Important: don't forget to mention the lot number(s).
Thank you for your understanding.