Lot 51088 –
1938-53 Key Type small mint group incl. 5s single, top marginal strip of three and £1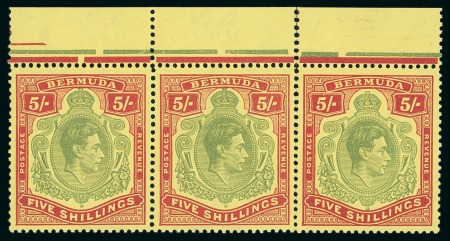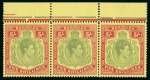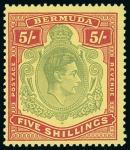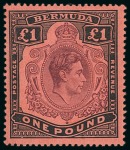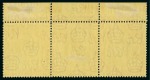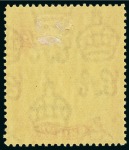 Lot 51088 –
1938-53 Key Type small mint group incl. 5s single, top marginal strip of three and £1
Bermuda
Date de vente
jeu. 16 déc. 2021 at 13:00 (Europe/Zurich)
1938-53 Key Type small mint group incl. 5s single, top marginal strip of three and £1, each showing degrees of head-plate shift with one stamp in the strip of three being lower than the others, interesting for the specialist.
Please note that we are still working on adding images for the lots. If the lot you are interested in does not have images available yet, we invite you to check again in a few days.
If you still cannot find the images you are looking for in a few days, please send us a message. Important: don't forget to mention the lot number(s).
Thank you for your understanding.