Lot 51079 –
1892 Barbados 2sh6d and 1sh 'Seal of Colonies' partly handpainted colour trial prints, mint *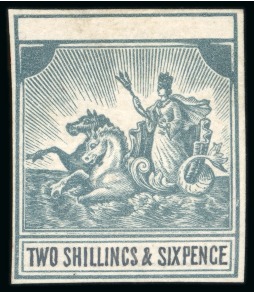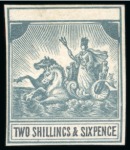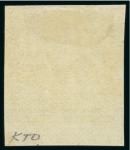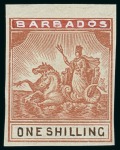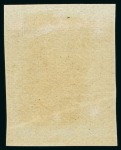 Lot 51079 –
1892 Barbados 2sh6d and 1sh 'Seal of Colonies' partly handpainted colour trial prints, mint *
Barbados
Date de vente
jeu. 16 déc. 2021 at 13:00 (Europe/Zurich)
1892 « Seal of Colonies » 2s6d and 1s colour trials with handpainted tablets, the 2s6 with handpainted value and 1s with handpainted country and value, mint hinge remainder, fresh and beautiful, rare, ex De La Rue archives.
Please note that we are still working on adding images for the lots. If the lot you are interested in does not have images available yet, we invite you to check again in a few days.
If you still cannot find the images you are looking for in a few days, please send us a message. Important: don't forget to mention the lot number(s).
Thank you for your understanding.