Lot 10015 –
TIENTSIN: 1916 Prisoner of War printed envelope se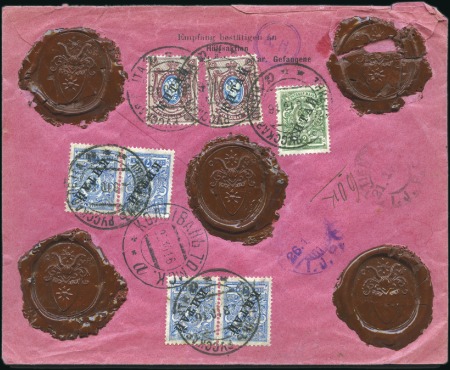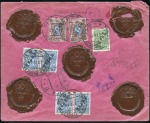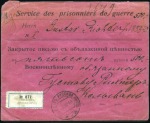 Lot 10015 –
TIENTSIN: 1916 Prisoner of War printed envelope se
Russia » Russia Post in China
Date de vente
mer. 12 déc. 2012 at 10:00 (Europe/Zurich)
TIENTSIN: 1916 Prisoner of War printed envelope sent insured for 500R to P.O.W. at Kolyvan (Siberia), franked on the reverse with « KITAI » 2k, 7k (2 pairs) and 15k (2) all tied by Tientsin 8.10.16 cds (T&S type 6), sent via the Japanese P.O.s at Tientsin and Changchun, with insured label on obverse, wax seals on reverse, attractive.
天津:1916年寄俘虏封,含500卢布保险费寄西伯利亚俘虏营,背贴俄国客邮2戈比,7戈比双联及15戈比两枚,全部销天津圆戳(1916.10.8)(T&S6型),经天津及长春日本客戳,贴保险标签,及销封蜡于背,俱吸引力
Please note that we are still working on adding images for the lots. If the lot you are interested in does not have images available yet, we invite you to check again in a few days.
If you still cannot find the images you are looking for in a few days, please send us a message. Important: don't forget to mention the lot number(s).
Thank you for your understanding.