Lot 63186 –
1902 Un-franked petition cover, dated 29 July 1902 in ms, sent from Meched to Teheran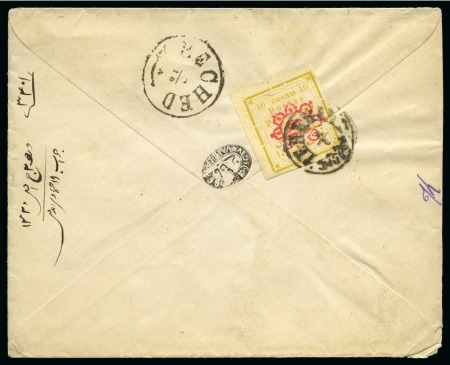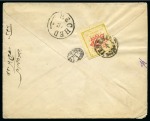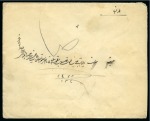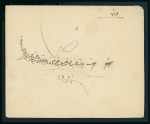 Lot 63186 –
1902 Un-franked petition cover, dated 29 July 1902 in ms, sent from Meched to Teheran
Persia » 1896-1907 Muzaffer ed-Din Shah (SG 113-297)
Date de vente
sam. 19 juin 2021 at 15:00 (Europe/Zurich)
1902 Un-franked petition cover, dated 29 July 1902 in ms, sent from Meched to Teheran where on arrival, due to special delivery of the cover, it was charged with 1902 10ch (note the error of date of the Meched pmk), a scarce usage.
Please note that we are still working on adding images for the lots. If the lot you are interested in does not have images available yet, we invite you to check again in a few days.
If you still cannot find the images you are looking for in a few days, please send us a message. Important: don't forget to mention the lot number(s).
Thank you for your understanding.