Lot 21100 –
1943, soprastampa di saggio su insieme unico di esemplari usati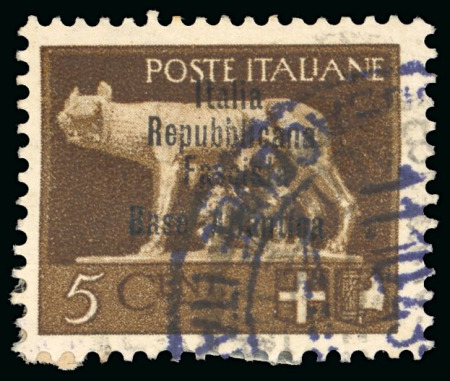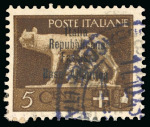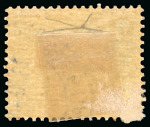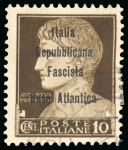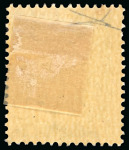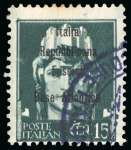 Lot 21100 –
1943, soprastampa di saggio su insieme unico di esemplari usati
Italy » Base Atlantica
Estimation
5'000 – 7'000 EUR
Date de vente
mar. 14 juin 2022 at 09:30 (Europe/Zurich)
1943, Eccezionale insieme di saggi comprendente i valori « Imperiale » da 5 c., 10 c., 15 c., 25 c. 30 c., 35 c., 50 c., 75 c., 1,25 l. ed 1,75 l., soprastampa di saggio « Italia Repubblicana Fascista/Base Atlantica » in carattere bastoncino, I tipo, su quattro righe ma con spaziatura verticale maggiore rispetto a quella poi adottata (con la sola eccezione del 5 c. che è di formato orizzontale ed al quale fu impressa la sovrastampa in seguito adottata per i cinque valori emessi), annullati in violetto mediante i timbri della Base Atlantica. Due minime imperfezioni nei valori da 30 c. e 35 c. Gli unici saggi di questa serie conosciuti allo stato di usato (è nota solamente un'altra serie analoga formata da esemplari nuovi, anche unica). Cert. Bottachi (2022).
Nota: L'insieme è parte di ciò che il comandante della base italiana « Betasom » di Bordeaux, Capitano di Corvetta Enzo Grossi, approntò all'epoca ed appartenne alla sua personale raccolta.
Please note that we are still working on adding images for the lots. If the lot you are interested in does not have images available yet, we invite you to check again in a few days.
If you still cannot find the images you are looking for in a few days, please send us a message. Important: don't forget to mention the lot number(s).
Thank you for your understanding.