Lot 1262 –
1924 1½d Red-Brown mint nh top corner marginal block of four showing doubled perfs on left side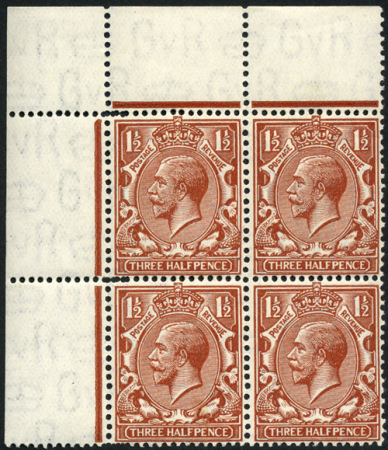 Lot 1262 –
1924 1½d Red-Brown mint nh top corner marginal block of four showing doubled perfs on left side
Great Britain » King George V » 1924-36 Issues
Date de vente
mar. 21 sept. 2021 at 11:00 (Europe/Zurich)
1924 1½d Red-Brown mint nh top corner marginal block of four showing doubled perfs on left side, very fine.
Please note that we are still working on adding images for the lots. If the lot you are interested in does not have images available yet, we invite you to check again in a few days.
If you still cannot find the images you are looking for in a few days, please send us a message. Important: don't forget to mention the lot number(s).
Thank you for your understanding.