Lot 51085 –
1924-32 12s6d Grey & Orange, 8th printing, showing variety « break through scroll », used, plus normal used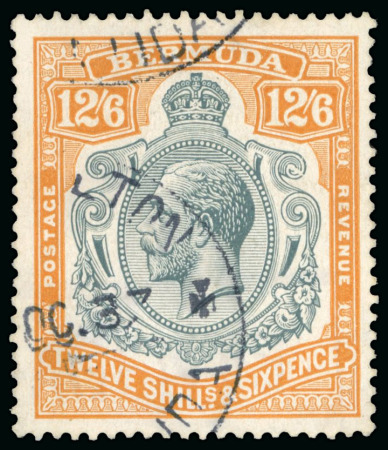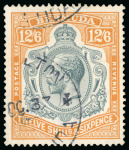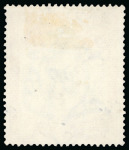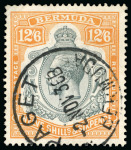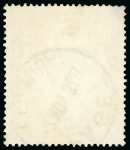 Lot 51085 –
1924-32 12s6d Grey & Orange, 8th printing, showing variety « break through scroll », used, plus normal used
Bermuda
Date de vente
jeu. 16 déc. 2021 at 13:00 (Europe/Zurich)
1924-32 12s6d Grey & Orange, 8th printing, showing variety « break through scroll » (R1/9, Head Plate Flaw 9B), with two partial Hamilton datestamps well clear of the flaw, very fine and scarce, especially used, ex Whitin and Pitts (SG unpriced used), plus 1924-32 12s6d Grey & Orange with crisp Paget cds (SG £375), slight thin at top left, fine appearance.
Please note that we are still working on adding images for the lots. If the lot you are interested in does not have images available yet, we invite you to check again in a few days.
If you still cannot find the images you are looking for in a few days, please send us a message. Important: don't forget to mention the lot number(s).
Thank you for your understanding.