Lot 10259 –
1855 CRIMEA (June 4) Folded letter comprising larg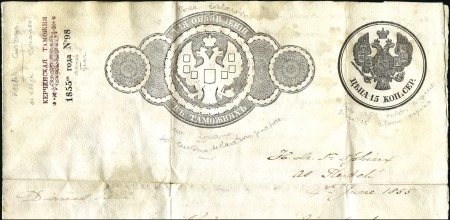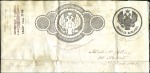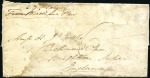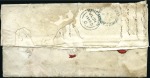 Lot 10259 –
1855 CRIMEA (June 4) Folded letter comprising larg
Russia » Ship Mail » Ship Mail in the Black Sea
Date de vente
sam. 3 déc. 2016 at 10:00 (Europe/Zurich)
1855 CRIMEA (June 4) Folded letter comprising large sheet of stained paper watermarked large eagle embossed Russian KERTCH CUSTOMS revenue headed declaration form with 15 kopecks cachet with manuscript « H.M.S. Sphinx at Kertch » addressed to Sussex, further endorsed « H.M.S. Sphinx from Black Sea Fleet », charged « 6 », evidence of stamps removed, cancelled on flap generally fine POST OFFICE/A/BRITISH ARMY cds in blue. . Fully typed transcript of contents enclosed with gruesome accounts. Fascinating campaign item.
Please note that we are still working on adding images for the lots. If the lot you are interested in does not have images available yet, we invite you to check again in a few days.
If you still cannot find the images you are looking for in a few days, please send us a message. Important: don't forget to mention the lot number(s).
Thank you for your understanding.