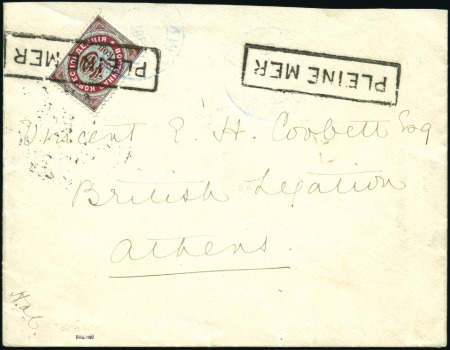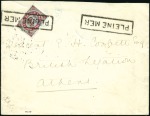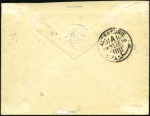 Russia » Ship Mail » Ship Mail in the Levant
Date de vente
sam. 3 déc. 2016 at 10:00 (Europe/Zurich)
1896 Cover to Athens franked 10k Russian Levant lightly cancelled blue ROPiT SMYRNA 1 Nov 1896 cds, treated as uncancelled mail on arrival at Alexandria (Egypt) and further cancelled boxed PLEINE MER (high seas). Athens arrival backstamp. This cover confirms Alexandria as the office of origin of the boxed 'Pleine Mer' cancel,. Fine.
Please note that we are still working on adding images for the lots. If the lot you are interested in does not have images available yet, we invite you to check again in a few days.
If you still cannot find the images you are looking for in a few days, please send us a message. Important: don't forget to mention the lot number(s).
Thank you for your understanding.