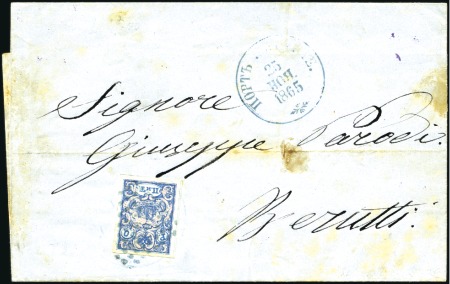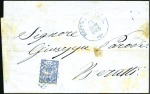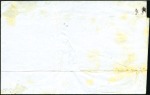 Russia » Ship Mail » Ship Mail in the Levant
Date de vente
sam. 3 déc. 2016 at 10:00 (Europe/Zurich)
1865-67 2pi Blue and rose horizontal network with large even margins tied by blue '783' in truncated triangle of dots applied on arrival in Beirut on creased and slightly stained outer lettersheet from LATTAKIA to BEIRUT, both on Syria's eastern Mediterranean coast. Internal manuscript « 1865/Latachia/7 Decembre » (= 25 Nov Old Style). PORT LATAKIE. 25 Nov. 1865 cds in blue alongside.
Please note that we are still working on adding images for the lots. If the lot you are interested in does not have images available yet, we invite you to check again in a few days.
If you still cannot find the images you are looking for in a few days, please send us a message. Important: don't forget to mention the lot number(s).
Thank you for your understanding.