Lot 10128 –
1906 Commercial envelope from Helsinki, endorsed «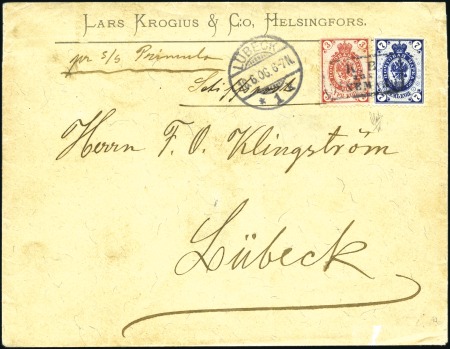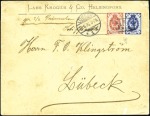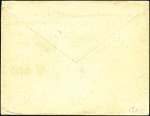 Lot 10128 –
1906 Commercial envelope from Helsinki, endorsed « 
Russia » Ship Mail » Ship Mail in the Baltic Sea
Date de vente
sam. 3 déc. 2016 at 10:00 (Europe/Zurich)
1906 Commercial envelope from Helsinki, endorsed « per S.S. Primula / Schiffspost », with Finnish 7k and Russian 3k cancelled on arrival in Lubeck with boxed « K.B. / AUS / DANEMARK » with cds adjacent, fine and rare cancellation, ex Liphschutz, cert. Holcombe (1992) The S.S. Primula belonged to the Helsingfors Angfartygs Aktiebolaget (Helsinki Steamship Co.) which ran a service from Helsinki to Lubeck via Revel. The K. B. (Kasten Brief) marks were applied at the port of Lubeck to mail taken from the mobile letterboxes on board ships. Use of the « aus Danemark » canceller suggest that the Primula had made a call at a Danish port before Lubeck or the wrong canceller was used.
Please note that we are still working on adding images for the lots. If the lot you are interested in does not have images available yet, we invite you to check again in a few days.
If you still cannot find the images you are looking for in a few days, please send us a message. Important: don't forget to mention the lot number(s).
Thank you for your understanding.