Lot 10107 –
1867-75, Group of three covers from Riga, cancelle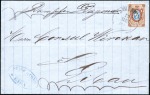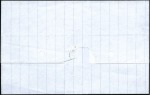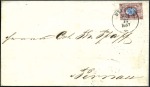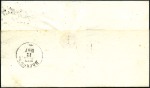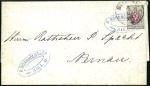 Lot 10107 –
1867-75, Group of three covers from Riga, cancelle
Russia » Ship Mail » Ship Mail in the Baltic Sea
Date de vente
sam. 3 déc. 2016 at 10:00 (Europe/Zurich)
1867-75, Group of three covers from Riga, cancelled on arrival at Pernov (2, one at 1867 10k rate and other at 1875 8k rate) or Libau (10k rate, endorsed per steamer « Dagmar »), fine. During the 1860s and 1870s the transmission of postal correspondence along the Baltic Sea was carried out by means of steamships and ordinary correspondence, correctly franked, was conveyed with no extra charge.
Please note that we are still working on adding images for the lots. If the lot you are interested in does not have images available yet, we invite you to check again in a few days.
If you still cannot find the images you are looking for in a few days, please send us a message. Important: don't forget to mention the lot number(s).
Thank you for your understanding.