Lot 10037 –
1910 Picture postcard of the Governor's house in A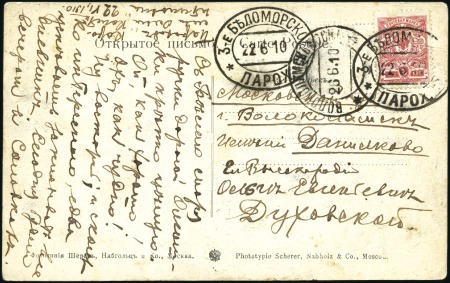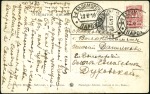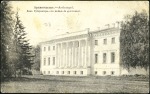 Lot 10037 –
1910 Picture postcard of the Governor's house in A
Russia » Ship Mail » Ship Mail in the Arctic and Northern Russia – Sea Mail
Date de vente
sam. 3 déc. 2016 at 10:00 (Europe/Zurich)
1910 Picture postcard of the Governor's house in Archangel to Volokolamsk with 3k Arms tied by oval « 3rd WHITE SEA STEAMSHIP « a » 22 6 10″ ds, with arrival cds adjacent, scratch marks on stamp otherwise fine Message indicates that the card was posted on board S.S. « Koroleva Olga Konstantinovna », a ship of 811 tons built at Newcastle in 1896 by Dobson & Co and owned by the Archangel-Murman Steam Navigation Co. This establishes the identity of the « 3rd White Sea Steamship ».
Please note that we are still working on adding images for the lots. If the lot you are interested in does not have images available yet, we invite you to check again in a few days.
If you still cannot find the images you are looking for in a few days, please send us a message. Important: don't forget to mention the lot number(s).
Thank you for your understanding.