Article 190593 – Egypt – Chalhoub Collection – Volume XI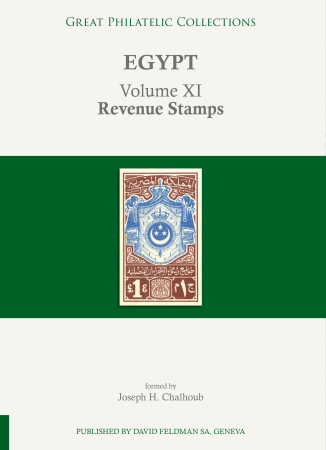 Publications » Great Philatelic Collections
This is the Volume XI of a series of books dedicated to the Egypt Stamp Collection formed by Joseph H. Chalhoub.
This volume of 348 pages is presenting The Revenue Stamps, the earliest Issues in Egypt.
General Revenues and Revenue Stamped Paper, the earliest issued in Egypt, are the definitives of revenues and are presented first. They have been issued primarily to pay the various forms of the state Stamp Duty, regulations for their use have changed frequently over the years. The regulations, published comprehensibly only in Arabic, are lengthy, complicated and tedious
The collection is presented in two parts.
Prix
110.00 EUR
Quantité disponible
1

Connectez-vous pour pouvoir enchérir.