Lot 10047 –
Gibraltar. 1861 (Nov 23). Entire letter to New York, 1855-57 4d pair and 6d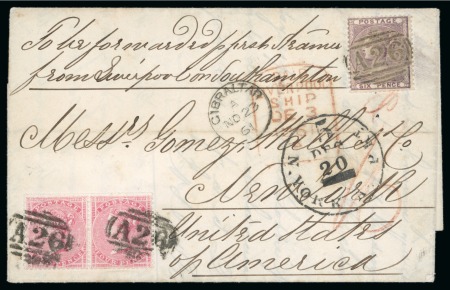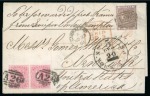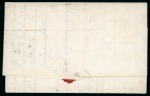 Lot 10047 –
Gibraltar. 1861 (Nov 23). Entire letter to New York, 1855-57 4d pair and 6d
United States » Incoming Mail
Auction date
Wed 13 Oct 2021 at 15:00 (Europe/Zurich)
Gibraltar. 1861 (Nov 23). Entire letter to New York, fully paying the single rate to destination with 1855-57 4d pair and 6d, each tied by "A26" cancels with Gibraltar cds, red Ship Liverpool ds and New York exchange cds with 5c credited for inland rate on front, additionally "16" cents denoting sea carriage to U.S., conveyed by the Inman Line "City of Washington" from Liverpool to New York; a very rare franking (no similar examples were included in the Wood collection).
Please note that we are still working on adding images for the lots. If the lot you are interested in does not have images available yet, we invite you to check again in a few days.
If you still cannot find the images you are looking for in a few days, please send us a message. Important: don't forget to mention the lot number(s).
Thank you for your understanding.