Lot 10029 –
1869 Underpaid cover from Pittsburg to Rome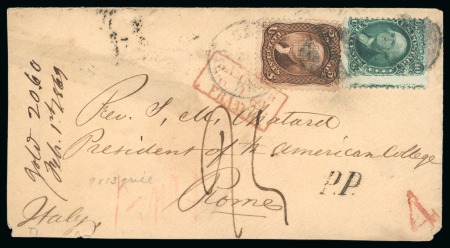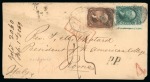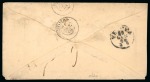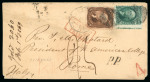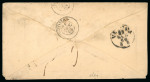 Lot 10029 –
1869 Underpaid cover from Pittsburg to Rome
United States
Auction date
Wed 13 Oct 2021 at 15:00 (Europe/Zurich)
1869 (Jan 10) Envelope from Pittsburgh to Rome, underpaying the 19 cents rate for closed mail via the North German Union with 1867-68 5c and 10c, and therefore struck with red "4" credit hs at lower right, red framed "HAMBURG/FRANCO" ds after arriving with the HAPAG "Alemannia" and charged with 25 centesimi in ms on arrival, Verona and Rome bs, fine.
Please note that we are still working on adding images for the lots. If the lot you are interested in does not have images available yet, we invite you to check again in a few days.
If you still cannot find the images you are looking for in a few days, please send us a message. Important: don't forget to mention the lot number(s).
Thank you for your understanding.